How to Pump Out Sewage Water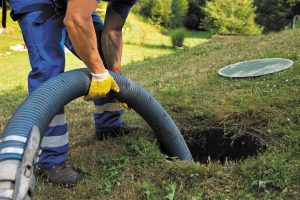 Sewage water pump-out is among the most annoying but necessary aspects of homeownership, especially considering that you're responsible for maintenance and clean-up of your sewer lateral. A cracked or deteriorated sewage system can contribute to several backup-related issues in your property if you don't call professionals to extract the water as soon as possible.
Even if you know how to pump out sewage water, you might not have the proper tools and equipment for the job efficiently. Thus, we recommend hiring home restoration services to make sure the sewage is removed completely and the necessary repairs are taken care of quickly.
In this post, we'll walk you through the sewage water pump-out process so you can understand how home restoration services empty, repair, and clean your septic tank.
Causes of Sewer Backup In Residential Properties
Flood Due to Storms
If you live in a rainy state like Florida where storms and hurricanes are common, floods are often the primary causes of sewer backup. The abundance of water and debris usually ends up in sewage systems, causing an overload. As a consequence, excess water overflow to the surface.
Blockages due to Tree Roots
Sometimes, the roots of trees and shrubs in your backyard can cause extensive damage to your system through cracking and blockages, resulting in an overflow of sewage water.
Water in the Basement
Basements of older buildings generally have more cracks than newer buildings in the foundation due to deterioration from plumbing holes and leaks. As a result, finding water in basements isn't uncommon, especially in cities like Pensacola with many century-old homes.
Actionable Tips if You Experience a Sewer Backup
If you experience a sewage backup, don't wait for home restoration services to start the cleaning process. Every minute you waste can increase your exposure to bacteria and diseases and worsen the property damage. To proactively minimize the damage, you can:
Use a wet vacuum to pump out the sewage water from the basement or room.
Use your household cleaning products to sanitize pipes.
Mop the floors with disinfectant and soap.
Take out all wet furniture, carpet, or equipment to dry.
Understanding the Sewage Water Pump Out Process
The sewage water pump out process primarily depends on the type of system installed on your property. The two system types are septic tanks and private sewers. Let's check out the pumping process for both:
1.    Septic Tank Pump Out
In the case of a septic tank overflow, professional sewage backup teams arrive in lorries with powerful pumps on board. They inspect your tank and determine the extent of the damage. Following the inspection, the team will bring the pumping vehicle as close as possible to the tank and extract the sewage water out through the pipes. Once your tank is empty, the team will safely dispose of the waste by transporting it to a treatment facility. But before they leave, they will thoroughly inspect your empty tank for cracks and plumbing leaks, so they can make quick repairs. Once they're done, they'll wash and clean the tank.
2.   Private Sewer Pump Out
In case you have a private sewer on your property, there are several ways home restoration services can pump the sewage water out and unblock them. The method teams use varies according to company and the extent of the backup. Here are the most common methods:
Draining Rods
This involves using flexible metal rods to push through the blockage and clean the private sewer lines. However, this method is often messy as it requires feeling around for the blockage in the drain and flushing the debris.
Chemical Cleaning
For severe blockages or large systems, many companies employ chemical cleaners that slowly dissolve in the sewage water to break down the debris chemically and flush it away. This method is generally more hygienic than others as it involves the least amount of disruption.
Drain Jetting
Sewers that have been blocked for a long time often require more powerful solutions to pump and flush the debris. In this case, sewage backup services use high-pressure hets to push the blockage out of the drains forcefully. The pressurized water will also clean the pipes and remove any tree roots in the process as well.
Expert Sewage Backup Services from 911 Restoration in Pensacola
At 911 Restoration in Pensacola, we understand how frustrating sewer backup can be. This is why we have equipped our teams with the most powerful pumps in the market and industry-scale cleaning equipment to make the pump-out process as quick and efficient as possible. We believe that learning how to pump out sewage water can help you minimize the damage while you await the arrival of professional cleaners to take over.
Feel free to call us for more information regarding our sewage backup services. We also offer water and fire restoration, mold removal, and disaster restoration services.