Fire & Smoke Damage Restoration Pensacola
The fire damage restoration pros at 911 Restoration of Pensacola know how much devastation a fire can cause to any home and you can rest assured that we have the necessary services and equipment to give a fire damaged home a fresh start.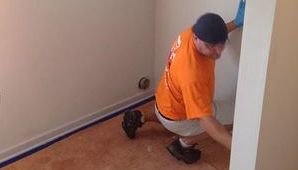 No matter where a fire starts or how far it spreads, our fire damage restoration specialists in Pensacola will make sure that your home or business is good to go after the blaze has been extinguished.
Our technicians know how important it is to you to have your home restored to perfect condition after a major disaster like a house fire, which is why we work with IICRC certified professionals in order to get you the best services in the industry.
That's why our fire damage restoration staff members are available 24/7/365 to take your calls and they will respond as soon as the flames have been extinguished by the fire department. The Pensacola office is open 24/7/365 at 850-316-4562
Ash and Soot Removal For Effective Restorations
A fire can adversely affect your house and way of life. It is one of the most stressful and frustrating disasters that you can experience at home. Ash and soot can remain on the walls and air ducts which can trigger respiratory problems like asthma. A fire can weaken the overall structural integrity of your home and smoke damage can leave a strong odor.
After the fire department is finished extinguishing the blaze, you should call 911 Restoration to take care of the aftermath for you. Our fire damage restoration experts will be getting your home back in shape in no time with our complete property restoration.
With so many years of experience in helping Pensacola homeowners, Our team knows that any water left behind after extinguishing a fire can lead to other potential issues like mold growth.
To provide further assistance in the aftermath of a fire, our Pensacola technicians will perform services like odor removal, faulty water heater decommissioning, gray water removal, and sewage back-flow valve repair.
To help you deal with these problems, our fire damage restoration specialists will be getting rid of soot and odor caused by the fire through our restoration services. To effectively make your home good as new, our restoration services include:
Complete property restoration
Removal of acidic smoke and soot from surfaces
Immediate odor-control plan
Inspection and evaluation of the damage caused by the fire
Cleaning and deodorizing your clothes and personal belongings
Packing and storage services to help you salvage your belongings
After the fire has been extinguished and leftover water isn't removed, mold can pose a significant risk to you and your family's health, that's why our fire damage restoration technicians in Pensacola will deal with the problem in a timely manner that can help avert any serious medical conditions or prevent further damage to your home. so contact us today at 850-316-4562
Comprehensive Fire Damage Restoration That You Can Rely On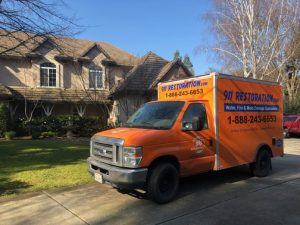 Once you avail of our fire and water restoration certification pros' services, we will start by providing you with a free inspection and estimate to give you a better understanding of the extent of work that needs to be done.
After we've inspected the concerned area, we will then work with your insurance company to provide you with an affordable price for damage restoration.
We know how much anguish a house fire can cause. But we will make sure that your home is given a fresh start with our five-star customer service.
If you have a fire damage situation that needs to be taken care of swiftly and attentively, call the pros from 911 Restoration of Pensacola today! Call us at 850-316-4562 and see how we can help you.