Water Damage Restoration in Pensacola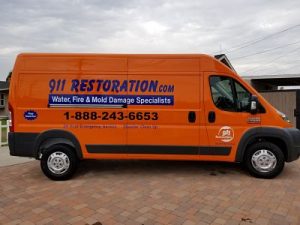 The westernmost city on the Florida panhandle, Pensacola is a popular destination for beachgoers who are interested in a more low-key atmosphere than the more popular Florida vacation spots.  However, Pensacola is also very susceptible to tropical storms and hurricanes in the summer and fall. If you've experienced water damage in Pensacola or the surrounding cities, like Panama City, Laurel Hill, or Milton, call the 24/7 on-call experts at 911 Restoration for a Fresh Start today. call 911 Restoration of Pensacola at our number 850-316-4562
911 Restoration of Pensacola is dedicated to providing all our customers with complete water damage restoration in Pensacola.
Complete Water Damage Cleanup and Remediation
When a storm or burst pipe destroys all or part of your property, it's easy to feel overwhelmed. 911 team uses state-of-the-art equipment from our partner vendors to fix whatever damage your property has undergone. 
They know how to do everything the right way to prevent further damage in the future, from mold remediation in Pensacola and prevention to making sure no structural damage has occurred. Whether you need mold decontamination or flood cleanup in Pensacola, we're here to help. Our goal is to get your life back to normal after a life-changing disaster. Call 911 Restoration of Pensacola today for peace of mind.
Our Restoration Experts Care About Your Well-Being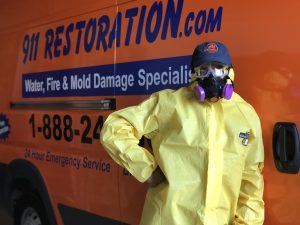 In addition to physical water damage in Pensacola, the experts at 911 Restoration of Pensacola are dedicated to giving you a Fresh Start on life. Our team cares about you and understands your needs. We know that figuring out insurance claims can be unnecessarily confusing, so we offer complimentary insurance consultations. We'll even file your claim for you with the insurance company. By hiring professionals like us to deal with your insurance company, you can be sure to get the best coverage. Call us at 850-316-4562 and please allow us to offer you a free visual inspection. Our IICRC-certified restoration technicians at 911 Restoration of Pensacola are here to help you get a new lease on life.
From burst pipe emergencies to structural damage to leak detection, 911 Restoration of Pensacola is there for you. Contact us today for a free visual inspection and a Fresh Start.
Serving the communities of Milton, Pensacola and surrounding areas.