Water Damage and Mold Removal Milton
It's not always rainbows and sunshine in the state of Florida If it's one thing Milton property owners in the Pensacola area deal with year-round is water damage. From flooding rain in the fall to the foreboding hurricane season in the summer – Floridians have it though all year.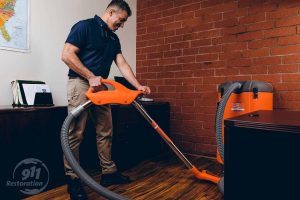 As you know, water damage is one of the leading causes of property damage. Whether it be basement flooding, natural weather disasters,
ceiling leaks, to burst pipes – these are all headaches.
But don't feel overwhelmed by having to deal with the drowning thoughts of water damage. The disaster experts at 911 Restoration of Pensacola are there to serve to your rescue.
Our disaster experts are on call 24/7  at 850-316-4562 ready to tackle any catastrophe that comes their way.
Fire & smoke damage restoration

Water damage clean up – basement flooding, carpet drying, water removal

Sanitization & disinfection

Commercial property restoration

Sewage backup cleanup
We mean it when we say our restoration experts can do it all. We ensure all our disaster technicians are IICRC-qualified before they work with any customer. That means they have the industry knowledge, skill, and expertise to deliver service second to none. Call us at 850-316-4562 and allow us to provide you a free visual inspection.
While it may feel like the end of the world with your water damages, know it's only the beginning. It's the beginning of a new chapter, a relationship with us, and a Fresh Start you never knew was possible.
Because we will tackle this together until you get what you want.
A Fresh Start Is Within Reach in Milton
We've helped thousands of devastated customers who were once in your shoes. They thought their situation was impossible to rebuild a new life. But it wasn't until our team at 911 Restoration of Pensacola assured them of a Fresh Start.
Peace of mind with fast and reliable service 24/7/365 at 850-316-4562 days a year

A 45-minute guarantee for every call you make

A worry-free restoration experience where we deal with your insurance company

IICRC-certified staff to make your property look nothing short of perfect

Friendly staff who treat all their customers like family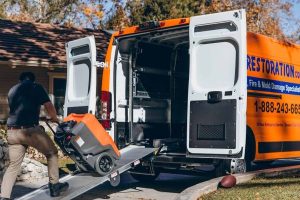 Our Fresh Start promise is what sets us apart from the rest and every customer loves it. Because we believe our customers are deserving of second chances with a brand new home.
Why should you have to live in worry and fear for something you never asked for?
Instead, all Milton residents should be living in safe and healthy spaces to their fullest potential. With the team at 911 Restoration of Pensacola, Milton property owners can finally relax in the sunshine. Please call us at 850-316-4562
Embrace that Florida sunshine with no fear in sight.
Call our restoration experts to tackle your water damage and mold removal services in Minton with professionals who truly care.
We'll start with a free and no-obligation mold inspection so you can have clarity.
Our Fresh Start promise is awaiting you within arms reach to change your life for the better
And we're not happy until you are, so you have nothing to lose.