Sewage Backup & Cleanup Pensacola
The sewage backup cleanup technicians at 911 Restoration of Pensacola should be your go-to company for all the various sewage-related problems you may encounter on your property.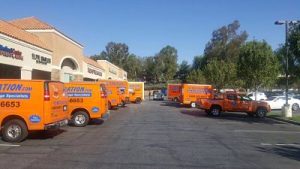 Dealing with water damage can be a stressful and frustrating situation. If your home is flooded with sewage water, also known as black water, you can call our sewage backup cleanup crew, and we will get to your home within 45 minutes of receiving your emergency call. Please call us at 850-316-4562.
We have dealt with all kinds of these problems, including plumbing issues, and our sewage backup cleanup workers in Pensacola know exactly how to get your home back in shape. Our sewer backup cleanup service in Pensacola includes:
We will make use of the latest drying technology and techniques to effectively remove water and moisture from the affected area
Thorough mold removal Pensacola and decontamination to help keep your family safe from mold spores
Plumbing repair to help you deal with pipe leaks or pipe bursts
We will work with your insurance company to help you file your claim and to provide you with the most affordable price.
Providing Assistance For Sewage Backup Emergencies
When a rainstorm floods a sewer system, it can cause pressure to rise and shoot up from your toilet. When this occurs, you have a sewage backup on your hands.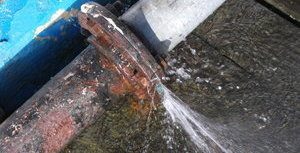 This kind of issue is a severe problem that needs to be dealt with quickly in order to prevent further damage to your home and to keep your family safe from the bacteria that come with the sewage water.
When there's a sewage backup within your home, it's best to call 911 Restoration of Pensacola as soon as possible. We have the proper equipment and training in order to draw black water away from your home.
To safely work on the problem, our pros wear protective hazmat gear that will help us clean the area safely. We're the experts you can always to turn so your home can get a fresh start! The Pensacola office is open 24/7/365 at 850-316-4562
Providing A Fresh Start After Sewage Spills
Hire 911 Restoration of Pensacola for quality water damage repair and restoration services. You need a fresh start after a major problem like a sewage backup in Pensacola, and we're here for you. We're the clear choice when it comes to water damage restoration.
So, call our sewage backup cleanup pros in Pensacola today and our IICRC-certified technicians will get the process started with a free home inspection right away. call us 850-316-4562
Serving the communities of Milton, Pensacola and surrounding areas.