Hurricane Damage
With our offices opened every day, all year round, business and homeowners can rely on our hurricane damage Pensacola techs at 911 Restoration of Pensacola and you can be sure that our experts will be available 24/7/365 to assist you with your water disaster.

We will always have our service agents on call, waiting to get hurricane damage Pensacola team to your home within 45 minutes to help you with any flood, leak or pipe burst you may be dealing with.
When you call our staff members you know you are getting the most competent business and home restoration workers in the industry to provide you with all rain, flood, wind and hurricane damage mitigation.
Our technicians are trained to provide you with same day services that include innovative hurricane damage techniques, such as:
Surveillance of the damage site

Water extraction services

Flood damage restoration

Implementation of advanced drying techniques

Repair of structural damage

Removal of debris from property

Assistance with the removal of damaged furniture/possessions

Restoration of flooded and destroyed landscaping

Wind damage remediation

Storm surge restoration
So, call our hurricane damage Pensacola agents today and we will kick start the repair process with a free home inspection.
Understanding The Damage A Hurricane Can Cause
Staying safe during the storm is the most important thing to our hurricane damage Pensacola staff, and we will do whatever it takes to ensure this once we are on the scene.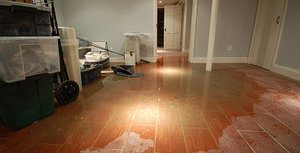 After the hurricane has passed through the area and you are left to assess the damage that has been done to the property, you need act with caution.
The strong winds that are generated during the storm create issues that may not be immediately visible to the home or business owner.
Our hurricane damage Pensacola techs want you to be aware that the wind and rain can leave electrical wires exposed, scatter dangerous debris throughout the property and cause hidden flooding.
Call us when you need trained eyes on your damaged business or household and we will go the extra mile to get your property restored today!
Our Staff

 

Will Do All They Can To Make Floodwater Removal Easy
Our hurricane damage Pensacola crew will make the hurricane damage restoration process as easy as possible for you, and to keep things affordable, we always offers competitive prices, as well as handling all the logistics of filing your insurance claim.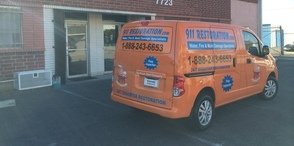 We have many years working with insurance companies, giving our hurricane damage Pensacola workers an edge in the industry. We will work with your insurance representative to get you the lowest out-of-pocket expense possible.
Our hurricane damage Pensacola techs will always go above and beyond for our customers, no matter how big or small the job. The fast and affordable services of our experts will get you through this process before you know it.
We are the best company to call to give you a fresh start, so contact our hurricane damage Pensacola team at 911 Restoration of Pensacola the moment a hurricane causes unwanted water in your business or household, and let our staff restore your home today.