Water Damage Restoration Eglin Air Force Base
As a property owner in Eglin Air Force Base, you know that it's an equally rewarding yet challenging role. While ownership means you call the shots, it also means that all of the problems are up to you to resolve.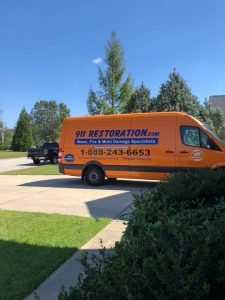 One of those problems that can occur is property damage. While this can occur in a number of ways, there is none as destructive and common as water damage. Whether it's a pipe burst or a ruptured appliance hose, the clock is ticking and every minute that goes by is just more damage your property suffers from. That's why our IICRC certified technicians are standing by 24/7/365 ready to get started on any mold remediation or water damage restoration needed by our Eglin Air Force Base customers. Whether you live in Eglin Air Force Base, Holt, Laurel Hill, or another city in the Pensacola area, we promise to show up within 45 minutes ready to get started on your water cleanup service.
Water damage only needs 24 hours, if that, to start producing mold. When left unchecked, that same mold will grow and spread to other areas of the property especially with water to carry the mold. Should this happen, you'll need mold removal services in addition to the water damage restoration services you already needed. The simplest way to avoid this happening to you is to take prompt decisive action by quickly hiring trained professionals to get the job done.
As soon as you're aware of the need for mold remediation or water damage restoration call 911 Restoration. Our technicians are standing by to assist you with anything from water damage inspection to house flooding. Call today to get the Fresh Start you need to begin anew in Eglin Air Force Base and surrounding Pensacola area.
Water Damage Cleanup
Water damage cleanup is a simple yet complex process that should be handled by a trained water restoration company. Fortunately, there are many of these companies available. However, you must be careful to select the right company. Not every company offers a full range of services. Plus, some may either skip or ignore certain steps in the water restoration process. All this will do is create future problems you never wanted. That's why it's crucial to find a company that delivers a fully comprehensive approach from start to finish. That's why our IICRC certified technicians work hard to develop their water damage restoration process to perfection using a combination of ongoing training and years of experience.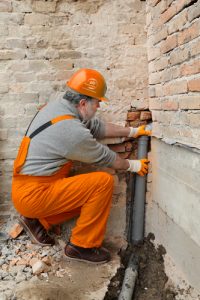 We always begin with the visual water damage inspection. After we arrive, we gather our findings from the inspection to ensure we understand the extent of the water damage, the status of any existing mold infestation, and what repairs are required to restore the property to good as new. As soon as the inspection is finished, we can move onto our water extraction and drying process. We use nothing less than the latest water extraction equipment and commercial dryers to accomplish this task. In addition, we double-check our work with infrared cameras to ensure no wet spots are left.
As soon as you notice or suspect mold or water damage, call 911 Restoration pensacola. We'll show up within 45 minutes to get to work on your mold remediation and water damage restoration. Don't delay in getting the Fresh Start you need to start over in Eglin Air Force Base.
Flood Cleanup Company
As your flood cleanup company, we know what it takes to combat the flooding in a manner that gets you back to good as new. That's why we're prepared to handle everything from the flood cleanup process to pipe burst repairs. We modify our water restoration process to account for the high amount of water as well as the contaminants present within the floodwater. It's a known fact that floodwater contains additional materials ranging from dirt to raw waste depending on the flood source.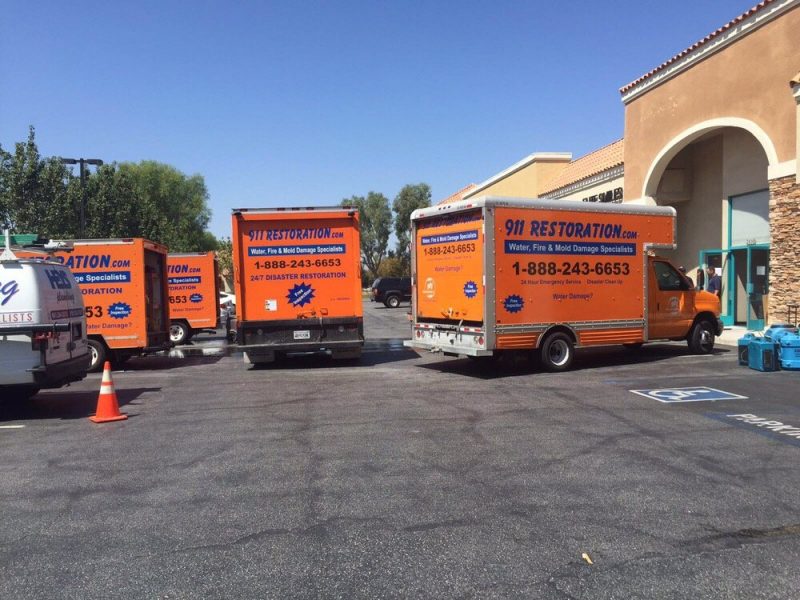 Our flood cleanup process starts with our combination of decontamination and mold decontamination. During this step, we work to eliminate all traces of bacteria and mold before moving onto the water extraction. As soon as this step is finished, we can get started on the normal water damage restoration process complete with any necessary repairs to finish the job.
Call 911 Restoration as soon as you need emergency restoration services. Get the Fresh Start you need.
Servicing the cities of Baker, Bay Florida, Eglin Air Force Base, Escambia, Holt, Laurel Hill, Milton, Okaloosa, Panama City, Pensacola, Santa Rosa, Walton, and surrounding areas.