Water Damage Restoration in Holt
Being a property owner in Holt is a status that is equally rewarding and challenging. It's true that being the owner means you get to call the shots. However, it also means that it's your responsibility to address anything that goes wrong in the meantime. For example, no matter the reason if something such as water damage occurs, then it's something you need to address quickly if you want to mitigate the impact.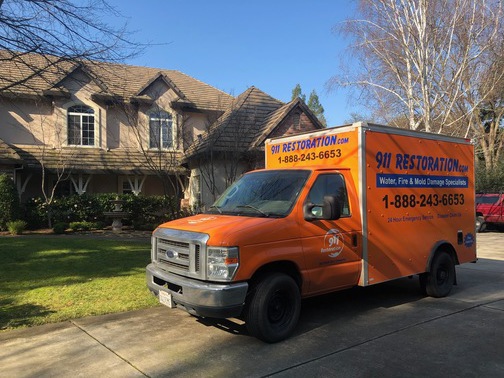 Water damage can strike as a ruptured appliance hose or something more serious such as a pipe burst. Either way, the clock is ticking. That's why our IICRC certified technicians are standing by 24/7/365 ready to get to work on any mold remediation or water damage restoration needed by our Holt customers. Whether you live in Holt, Eglin Air Force Base, Laurel Hill, or another city in the Pensacola area, we guarantee our arrival within 45 minutes ready to get started on your water cleanup service.
In as little as 24 hours, that source of water damage can create additional problems like a mold infestation. When left alone for too long, the mold is bound to spread to other areas of the property, which forces you to seek mold removal services in addition to the water damage restoration you already needed. The best way to avoid this problem is to take proactive action and hire the trained professionals needed to get the job done correctly the first time.
As soon as you're aware of the need for mold remediation or water damage restoration call 911 Restoration. Our technicians are standing by ready to assist you with anything from water damage inspection to house flooding. Call today to get the Fresh Start you need to begin anew in Holt and surrounding Pensacola area.
Water Removal Companies
The good news is that water removal companies are easily findable so your water damage restoration won't be delayed if you call immediately. However, that doesn't mean every company is prepared or equipped to deliver what you need for a successful restoration. Some companies lack the additional services needed to combat secondary damage such as mold. Other companies may not perform all of the needed steps to prevent future problems. That's why it's necessary to choose a company that offers a comprehensive restoration from start to finish. Our IICRC certified technicians work hard to develop their water damage restoration process to perfection utilizing a combination of ongoing training and years of experience.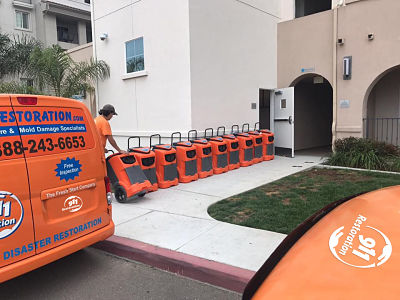 We always begin with a visual water damage inspection. As soon as we've shown up, we gather our findings from the inspection to ensure we understand the extent of the water damage, the status of any existing mold infestation, and what repairs are required to restore the property to good as new. Once the inspection is done, we can move onto our water extraction and drying process. We complete this task using nothing less than the latest water extraction equipment and commercial dryers to ensure the property is dried out from top to bottom.
Our technicians handle any needed repairs such as sheetrock installation or carpet installation in addition to making the necessary repairs to the source of the water damage. Once you notice or suspect mold or water damage, call 911 Restoration. We'll show up within 45 minutes to get started on your mold remediation and water damage restoration. Don't wait to get the Fresh Start you need to start over in Holt.
Flood Cleanup Company
As your flood cleanup company, we're ready to take care of every aspect of your flood cleanup. This means in addition to the flood cleanup process, we also handle other concerns such as pipe burst repairs to restore the property to good as new. Our flood cleanup process is our modified approach to water damage restoration. This process addresses the large amount of water along with any contaminants present. This is our way of making sure our Holt customers are safe, healthy, and satisfied every time.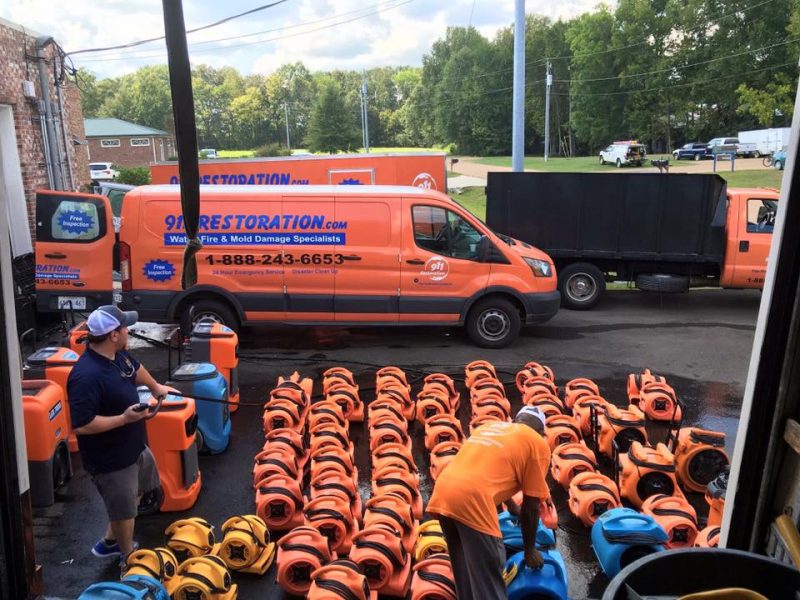 Our flood cleanup process is done using a combination of decontamination and mold decontamination. During this step, we ensure all traces of mold and bacteria is neutralized before we focus on water extraction. Once this step is finished, we can start work on our normal water damage restoration process.
Call 911 Restoration Pensacola as soon as you need emergency restoration services. Get the Fresh Start you need.
Servicing the cities of Baker, Bay Florida, Eglin Air Force Base, Escambia, Holt, Laurel Hill, Milton, Okaloosa, Panama City, Pensacola, Santa Rosa, Walton, and surrounding areas.