Water Damage Restoration in Panama City
As a property owner in Panama City, you're likely familiar with the responsibilities involved. Everything from keeping the lights on to reconciling property damage is on you to handle. While damage can happen in a number of ways, the most destructive and common is water damage. Water damage can be the result of a leaky roof or a full pipe burst. The source of the water damage doesn't matter. What matters is, the sooner you take care of the problem, the better you can prevent additional problems. That's why our IICRC certified technicians are standing by 24/7/365 ready to get to work on any mold remediation or water damage restoration needed by our Panama City customers. Whether you live in Panama City, Laurel Hill, Escambia, or another city in the Pensacola area, we promise to show up within 45 minutes ready to get started on your water cleanup service.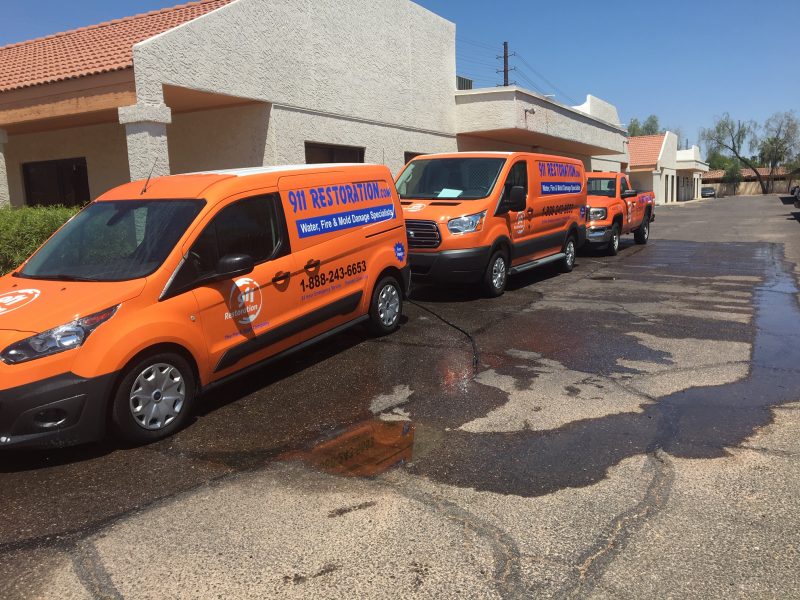 Water damage only needs 24 hours at most to start producing mold on the premises. When left alone for too long, the mold spreads throughout the property creating new colonies. If this happens, the only solution is to add mold removal services on top of the water restoration services you already needed. The easiest way to prevent this from happening is to take prompt decisive action by hiring trained professionals that know how to get the job done the first time.
As soon as you're aware of the need for mold remediation or water damage restoration call 911 Restoration. Our technicians are standing by to assist you with anything from water damage inspection to house flooding. Call today to get the Fresh Start you need to begin anew in Panama City and surrounding Pensacola area.
Water Removal Companies
The good news is that it's easy to find water removal companies in the Pensacola area. This means you won't experience too many delays in beginning your water damage restoration. Unfortunately, comprehensive services aren't offered by every water removal company. This is an issue because full water restoration requires every step to be addressed as well as additional problems that occur. That's why it's important to choose a company that provides a comprehensive approach from start to finish. Our IICRC certified technicians work hard to develop their water damage restoration process to perfection utilizing a combination of ongoing training and years of experience.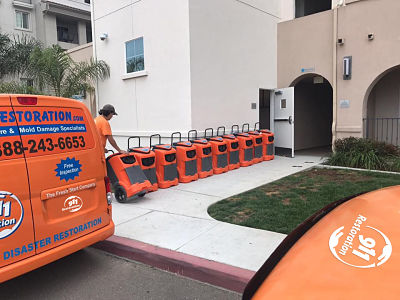 Our technicians always begin with a visual water damage inspection. After our arrival, we put together our findings from the inspection to ensure we understand the extent of the water damage, the status of any existing mold infestation, and what repairs are required to restore the property to good as new. Once the inspection is finished, we can turn the focus to our water extraction and drying process. During this task, nothing less than the latest water extraction equipment and commercial dryers are used to completely dry the property out.
We don't believe in putting a stamp of completion on the project until the property is restored to good as new. For this reason, our technicians handle any needed repairs such as sheetrock installation or carpet replacement beyond correcting the source of the water damage.
As soon as you notice or suspect mold or water damage, call 911 Restoration pensacola. We'll show up within 45 minutes to get started on your mold remediation and water damage restoration. Don't delay in getting the Fresh Start you need to start over in Panama City.
Flood Cleanup Company
We consider ourselves your flood cleanup company because we know exactly what it takes to correct all flooding issues. This means we do everything from the flood cleanup process to repairing the source of flooding. Usually, this shows up as a pipe burst repair. Our flood cleanup process is modified to handle the  large amount of water along with any contaminants present within the water. It's known that floodwater contains anything ranging from dirt to raw waste depending on the flood source.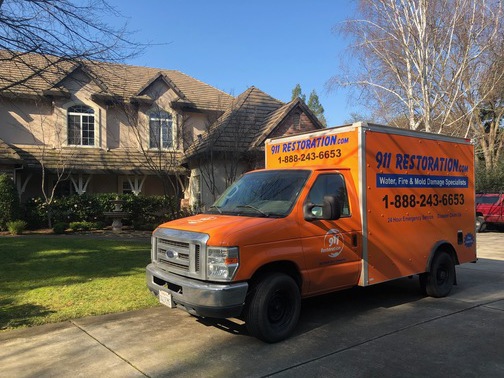 Our flood cleanup process starts with a combination of decontamination and mold decontamination. During this step, we focus on neutralizing all traces of mold and bacteria before moving onto water extraction. As soon as this step is finished, we can proceed with our normal water damage restoration process.
Call 911 Restoration as soon as you need emergency restoration services. Get the Fresh Start you need.
Servicing the cities of Baker, Bay Florida, Eglin Air Force Base, Escambia, Holt, Laurel Hill, Milton, Okaloosa, Panama City, Pensacola, Santa Rosa, Walton, and surrounding areas.